Situated in the historical center of Bucharest, in a lively pedestrian area, Singer Concept Store is a pilot project initiated by Singer Romania, which includes a showroom with a service area and space for workshops and events.
The concept of the project was to initiate and incorporate a dialog between memories and the present, between the familiarity of the brand and its 200 years history.
The space is split into two main areas, the shop-window facing a busy street and the showroom inside. In the shop-window, there is a short presentation of the brand history along the neat and light presentation of the new series of products, this composition is articulated in the foreground by a rare vintage sewing machine. The original piece has been hacked to function on electric power, giving rythm to the space and sewing continously the past and the present.
The inside space is where you find the main showroom, the service and workshop areas. In the back there is also a meeting room, behind a panoramic glass and wood partition. The ceiling is uniform, lattice-like above the entrance area. The entire space has a backdrop of green drapery, which hides the partitions and entrance for the offices. All the furniture, tables, shelves and cupboards, where specially designed for this project together with the wallpaper and signalistics. Wood is especially present all around the spaces with both natural and painted finishes. The colour pallete is calm, with neutral shades and contrasts only for the metal pieces and joints of the products plinth.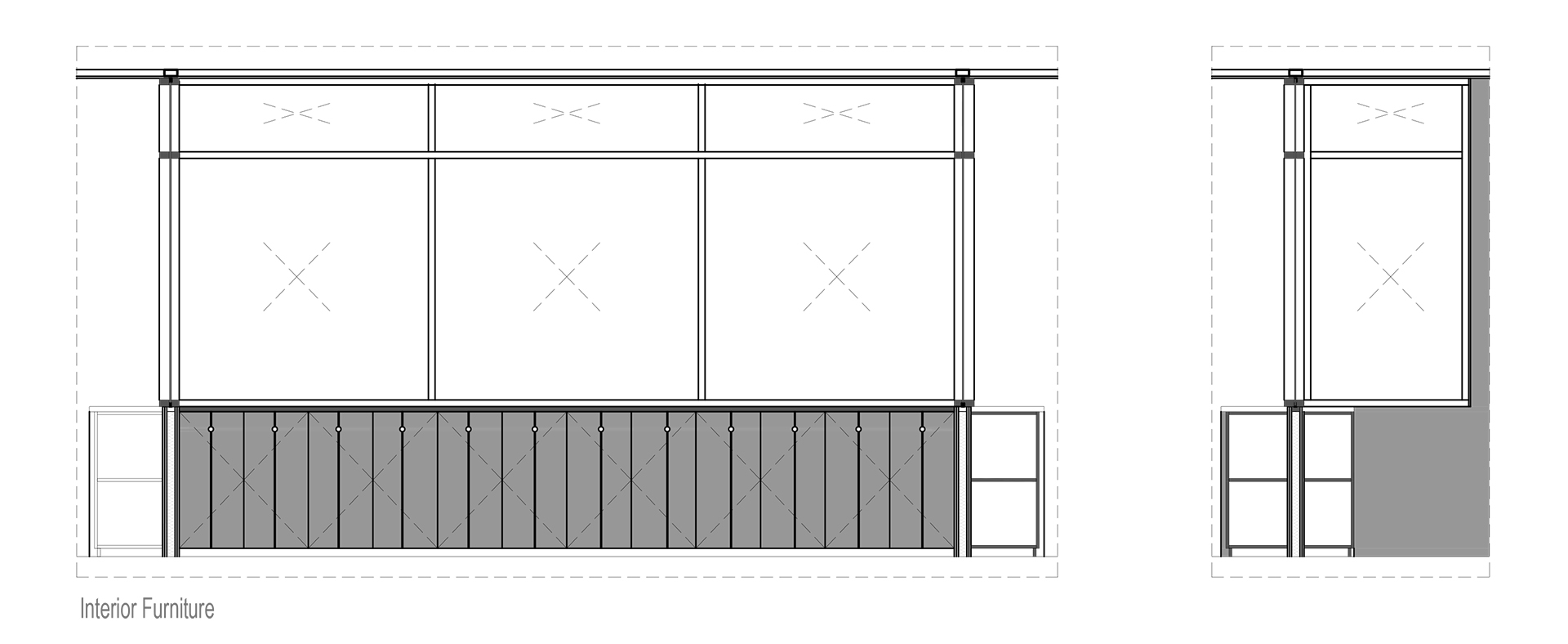 Location: Bucharest, RO
Client: whitheld
Status: finished
Area: 200sqm

Team: Kalliopi Dimou, Sorin Istudor, Ștefan Păvăluță

photos: Serioja Bocsok