ENCHANTING VIEWS
Romanian Black Sea Tourism Planning and Architecture of the 1960s and 70s.

editors: Alina Serban, Kalliopi Dimou, Sorin Istudor
publisher: pepluspatru

The volume is an extension of the main research themes explored by the exhibition Enchanting Views. Romanian Black Sea Tourism Planning and Architecture of the 1960s and 70s, held in the Sala Dalles of the National Museum of Contemporary Art in Bucharest between 10 October and 23 November 2014.

Inviting recognized authors from the fields of history and theory of architecture, art history, film and anthropology, the volume re-examines the experience of post-war modernity on the Romanian coast in a more nuanced way pointing: the sensitive conjunctions between the "social engagement" of the extensive development project on the Romanian seaside and the policies of (re)presenting local tourism; between the exceptional status this architectural laboratory acquired at the time and the architect's complex motivations for taking part in the debates of post-war architectural culture.

The authors' interventions argue for a rewriting of the meanings contained by the complex terrain of the seaside project during socialism and for mobilizing new theoretical and cultural references, renegotiating the multiple dimensions of leisure architecture. The publication provides a comparative reading of the Romanian seaside, including a series of three texts dedicated the Bulgarian, Turkish and Russian Black Sea Coast.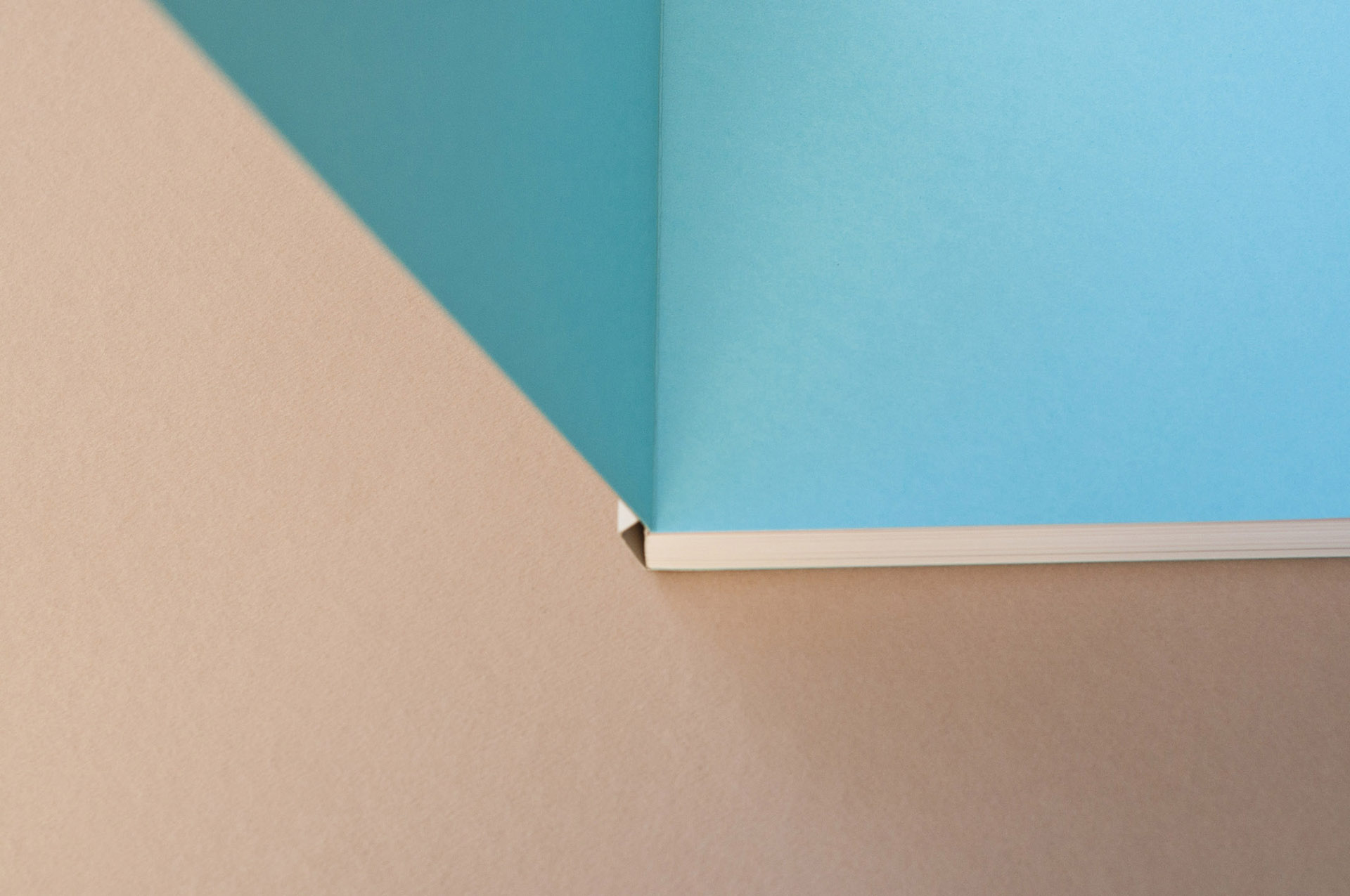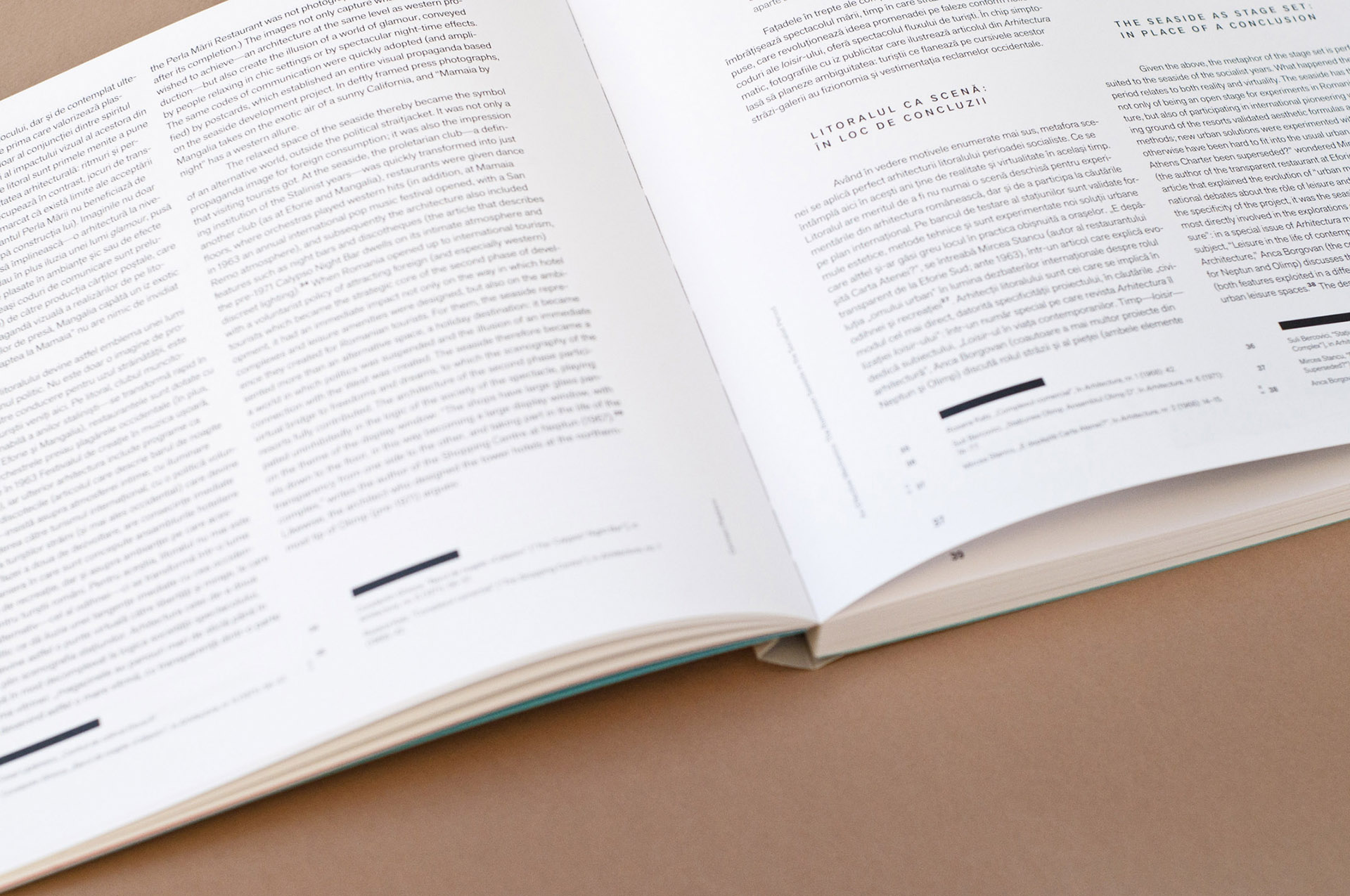 Authors: T. Elvan Altan, Irina Băncescu, Elke Beyer, Adina Brădeanu, Anke Hagemann, Claude Karnoouh, Olga Kazakova, Juliana Maxim, Carmen Popescu, Magda Predescu, Adelina Ștefan, Irina Tulbure, Ana Maria Zahariade.

Enchanting Views "is a volume of converging interpretative tones". "This intertwining between political and architectural aspirations under the auspices of visibility, one of the most productive and "harmonious" [...] in the architectural history of the period, largely accounts for the interest shown by all the authors in the political context of the Romanian seaside project".
Ana Maria Zahariade, architectural historian and theorist

"[…] the myth and the reality of this architecture concern a very precise happiness, that of 'the modern man' ". What the volume has conceived, in its entirety, is to explain rigorously, so to demystify, the mechanics of this happiness. "
Dana Vais, architectural critic


The bilingual volume (Romanian / English) is edited by art historian Alina Serban together with architects Kalliopi Dimou and Sorin Istudor and is published by the Association pepluspatru (Bucharest). The publication includes a selection of photographs from the archives of Arhitectura magazine and AGERPRES and a photographic reportage taken during 2013—2014 by the artist Nicu Ilfoveanu. Graphic design: Radu Manelici. Production: Atelier Fabrik.

Supported by: Romanian Chamber of Architects from the architectural stamp funds, ERSTE Foundation, Graham Foundation for Advanced Studies in the Fine Arts, the Union of Architects of Romania – the Image Archive of Arhitectura magazine, AGERPRES.
*Nominated at the Bucharest Architecture Annual 2015